Flash is popular multimedia software that web designers use for creating interactive websites, advertisements, games and much more. A dynamic website not only displays information, it opens a channel for two way interaction.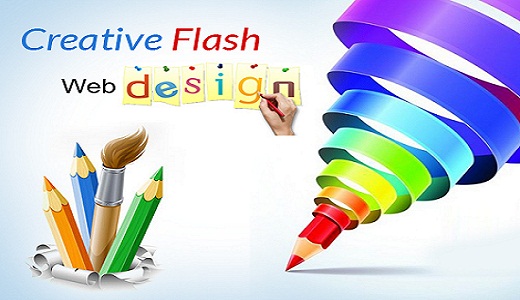 Here are some of the benefits of Flash web design.
Gives an Attractive Look- Earlier we had only static web pages, but now you can use dynamic content and give your website a unique look. Designers can add video, slideshows, dynamic header, animated logo and many other elements to stand out of the competition.
Works as an Educational Tool- Tutorial sharing sites add dynamic presentation to help students learn properly. They can also offer paid video content downloads to make their business profitable.
Present the Site in an Innovative Style- There is no need to use the same, boring horizontal drop down menu for navigation purpose. You can use a dynamic intro and give a glimpse of everything your offer or create a 3D interactive design and let the visitors take a virtual tour.
Inexpensive and Easy- It's not costly software and all you need to know is Actionscripting to create beautiful layouts. Therefore, companies with low budgets for web development can use it as well.
Visible in All Browsers- Users can easily install FLV Player in their browsers to see a dynamic website.
Flash has always been developers' favorite tool and will remain so despite the growth of HTML5. HTML5 is still under development phase and its features are not supported by all browsers.