Search engine optimizers always suggest companies to avoid Flash design because according to them dynamic websites are not SEO friendly. It's true that dynamic websites have some limitations when it comes to SEO, because Google can' read all the elements included in such sites.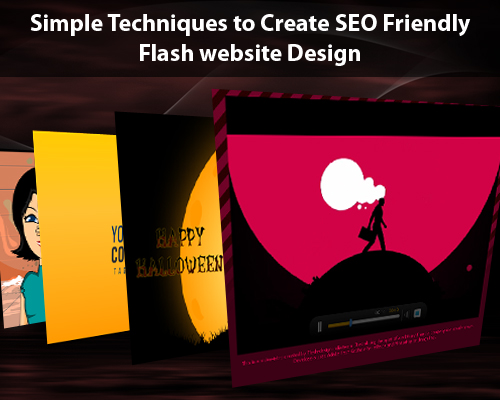 However, that does not mean a Flash website can't be optimized for search engines. It depends on the designer and his expertise to make it SEO friendly. Here are some suggestions that will help you build attractive yet search engine optimized multimedia website.
Try to avoid designing a completely animated website. Build the core structure in HTML and then add dynamic elements in certain parts of the site to increase aesthetic appeal without losing Google's favor. For instance, an ecommerce businessman can add an animated photo gallery to showcase products on the homepage.
Page loading time is a big issue when it comes to SERP ranking. If a site takes too much time to load, Google considers it as a negative quality and drop its rank. Therefore, keep the SWF file size lightweight and try to end animations within 30 seconds.
Flash MX provides various SEO friendly options for better optimization. You can include keywords in dynamic content so that latest FLV players can easily read them.
Incase you add a movie in your site, insert keywords in the HTML link of the video and post it below the file.  This will make search engine's job easier.
If you want to share some other optimization tips, please feel free to share your suggestions below.