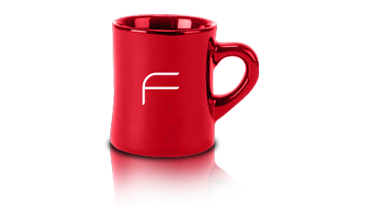 Flash Beats HTML in Online Survey Systems
With the business market getting more competitive each day, companies are largely depending on online surveys and reports to develop their business decisions better. A good survey always helps pave the path to a more specific and successful decision making....

Dawn of Visual Motion Graphics in Flash Components
article
/ Dawn of Visual Motion Graphics...
In today's fast paced world, being static is passé. People demand for an interactive and user friendly platform to promote and market their business better. Satisfying the requirement of modern age users, 'Flash' is the application that helps add dynamism and interactivity to a website and its related components.
One of the trends that have made it big in the market is 'Visual still and motion graphics'. When designing a website, other than banners and headers, there are many things that can be beautified and made more accessible to users with help of flash. For example, think of the navigational menus of your website. Instead of the static look, allow your menu tab to come alive with the dynamic effects of flash. You can apply different styles of fades, transitions and rotational effects to it to make it look more engaging and enticing. Also you can add some zing to your website background with help of different types of visual fx motion.
Use of character animation in websites is another trend that is catching up with the fancy of online users. For example, how about using a cartoon character or a mascot for your company who will introduce your company products to customers in animated gestures?
These things are possible only in Flash as it has many options of animating a living or non living character on its platform and exporting the animation clip as appropriate web supported formats.
The character animations can also be made interactive in Flash. After animating a character in flash, the developer can add 'change in behavior' in the animated character with help of "ActionScript" programming language. For example, when the mouse turns right side, the eyes and the face of the character will also follow the motion of the mouse. In short, you can control any animated character in any manner with help of the programming language of Flash.
Here many people can say that they don't need interactivity in any visual components. Rest of the things can also be achieved by the use of live video footages. So, why Flash?? The concrete answer to this would be that there is a hell lot of difference between a video footage and a flash motion component. The Flash file is a lot light weighted as compared to a video footage. The loading time taken by the video footage at the site will be much long unlike a flash file. And if the loading time increases then the online user will not be interested to surf through the video or the site anymore. And as we know low file sizes add to the surfing pleasure of the online users, thus generating profits for the online business market.
Another prospect of Flash is online Interactive corporate or commercial presentations. Here also Flash makes a mark as it can handle all aspects of interactivity in a presentation, which include discreet movements of each slides in many random ways of a presentation using mouse / other peripherals.
Why Flash? The foremost reason that makes Flash the ultimate solution in web is its compatibility with numerous other softwares like Photoshop, Illustrator, After Effects, 3ds max, etc. Being a web authoring tool, flash can be used effectively as a mediator that allows you can create a design in any of the above stated software and incorporate it in the web world with ease.
Another vital point is that maximum online videos in the web are in ".flv" file format. ".flv" is the only web supported video file format in the world that can be in transparent background and ".flv" video file format is generated through Flash.