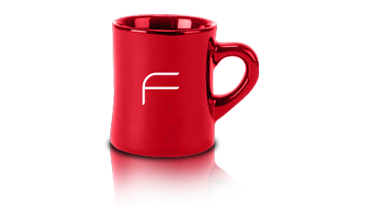 Flash Beats HTML in Online Survey Systems
With the business market getting more competitive each day, companies are largely depending on online surveys and reports to develop their business decisions better. A good survey always helps pave the path to a more specific and successful decision making....

A new horizon of product customizing apps on web
article
/ New horizon of product...
With online shopping making it big in todayís world, product customization has also evolved to become a popular trend. Now a day, before buying a product, online users want to observe a realistic view of it with true specifications and clarity. To cater to this need, companies need an easy and user friendly tool that allows their potential customers with the opportunity to define their requirements and product features specifically.
Initially it was Flash that took over the responsibility of catering to userís demand for customized products. T shirt designing apps and costume designing apps are some popular product customization tools that allow users to add colors, illustration, graphics etc to the product in accordance to their requirement. Banking on the trend, many flash design companies started developing product customization tools that provided with 2 Dimensional products specification attributes.
But within few years, 2D became passť and online users started demanding for a better and more interactive view of the products, thus giving birth to 3dimensional view. To help develop 3D customized product view, 3D flash engines came into origin out of which two of these 3D engines, Papervision3D and Away3D, got huge popularity. But the most prominent problem faced with this tool is that though it is capable of showing 3D files, it sometime doesnít work properly. It easily supports display of simple products in virtual 3D space, but for complex ones, the 3D engines got slower and buggy.
Although there are many other similar softwares in the market such as 3D Max, Maya etc, none of these support complete interactivity that is a must need to work as a part of website. Flash is one of the most effective web authoring tool that can interact with JAVASCRIPT, XML, HTML, PHP and other web elements but it has its own problems as discussed above.
Solving all troubles and providing with a comprehensive solution, Unity 3D engine is the best tool that is here to help. It is an integrated authoring tool that is used to create 3D video games or other interactive content such as architectural visualizations or real-time 3D animations. The prominent benefit of using this tool is that it has the ability to read through all types of dynamic data. It can also interact with JavaScript in the HTML page.
To run the unity movie online, one needs to have Unity web-player installed. If you though that the installation process of Unity web-player is a tough task, here we are to show you that itís not only easy to install but can also be done without having to turn off any browser at all.
For the last few years, the expert and professional team of Flash Design India have been working in RIA (Rich Internet Application). They have developed some short and effective model projects on UNITY platform for you to check out. Being interactive and dynamic in nature, these model projects on UNITY platform allow you to customize a product easily and suitably in accordance to your need.